10 Halloween Kids Meal Ideas
Scary Eyeballs
Make deviled eggs and add a little more mustard into the egg centers or a thin dollop under where you will lay a black olive into the creamy center.
Ghost Sandwiches
Cut your bread into ghosts, add the filling of your choice and your children will have a ghostly treat for their school or after school sandwich.
Wormy Hot Dogs
Thinly slice your hot dogs and then microwave. This will make them curl to look like worms. Put them on a hamburger bun and dress with mustard, catsup and pickles to make a slimy swamp underneath.
Ghostly Toast
Toast your bread. When it is cool enough to cut, with a gingerbread girl cutter or a plain knife, cut to make a ghost body. Top with whipped cream cheese or flavored yogurt with raisins or dates cut for eyes.
Orange Jack O Lantern
With a toothpick, gently carve a face into the orange. Careful not to injure the meat/pulp of the orange, your child will have a small version of the Jack O Lantern that is healthy and edible.
Salty Bones
Making breadsticks for your spaghetti tonight? Here's a Halloween twist. Unroll a tube of refrigerated breadstick roll and separate the triangle pieces.
Stretch each individual piece to make a long bone like figure. Cut about a 1 and a half inch slit in each end with your kitchen scissors.
Roll the remaining 4 flaps into what would make the end of a dog bone. Sprinkle with coarse salt and bake as directed.
Graveyard Snack
Take a cup of plain or buttered popped popcorn; add a half cup each of mini pretzels, mini marshmallows, chocolate chips, goldfish crackers and raisins.
Spider Snack
Taking two round cookies with cream in the middle place 8 small pieces of black licorice. 4 on each side to make the legs. Add a dot of cream from the middle to place the eyes on the top.
If you'd prefer a
non-dessert spider
try this one with crackers.
Goblin Tongues
Using mini bagels, spread cream cheese or mayonnaise, your preference, onto bagel. Cut slices out of circular pieces of bologna lunch meat to look like tongues and put into the top center of the bagel, leaving it to hang out like a tongue.
Pudding with Eyeballs
Create a batch of your favorite pudding from a box or homemade and add candy eyeballs. If you don't have candy eyeballs available, use mini marshmallows and add a dot of chocolate icing or melted chocolate in the middle.
These are just a small sampling of things you can do to impress the kids or grandkids. Nothing fancy, quite simple for you but they'll love them. Presentation and excitement is part of children accepting new and different things.
Let them help you when creating these treats and they may just be a little more receptive to the new Halloween changes in foods they already love.
More Halloween Resources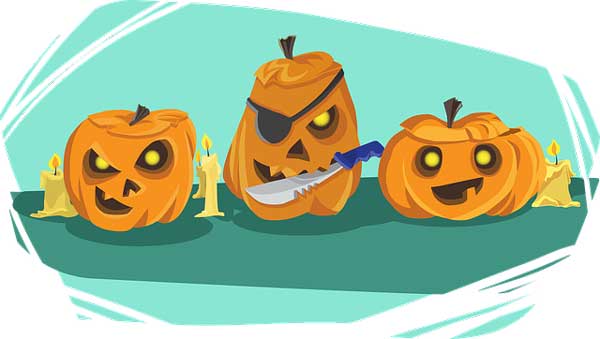 12 Halloween Theme Cooking Activities
Easy Jack O Lantern Sandwiches
10 Easy Halloween Ideas
Halloween Recipe Ideas
- for snacks, dinner, dessert
Halloween riddles and fun quotes
Halloween Theme Ideas
- with spiders, bats, witches, etc.