Goblin Dip Recipe
Ingredients:
 1 pkg (16 oz.) Velveeta processed cheese, cubed
 16 oz shredded Swiss cheese
 1 can(10 ½ oz.) cheddar cheese soup
 1 cans (15 oz.) black beans (drain well)
 1 jar or less if desired, medium or hot salsa
 1 can (4 oz) diced jalapeno peppers, (drain well)
 1 round loaf round bread loaf, unsliced
 2 loaves (18 ounces each) bread, unsliced for dipping
 Pretzel rods
Preparation:
Put canned soup into saucepan. Add the processed and swiss cheese into the pan. Melt cheeses over low heat, stirring often. Remove from heat. Stir in beans, salsa and jalapeño peppers, if desired. Carefully cut center out of bread, leaving 1-1/2-inch shell. Cut or tear bread center into pieces for dipping.
Fill your emptied bread bowl (cauldron) with the cheese. Take your cut or tore bread pieces that you took from your bowl and place on a serving plate.
Slice the loaves of French bread and serve for dipping as well. You can also dip vegetables cut in bite size pieces.
*For an added extra touch, you could "assemble a campfire" of pretzel rods around the bowl. Put 1 full pretzel rod into the cheese dip and serve immediately.
More Halloween Resources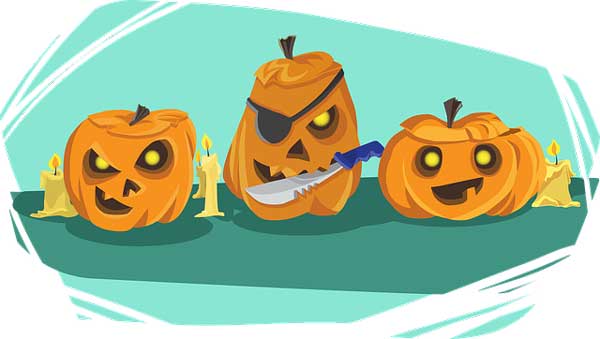 12 Halloween Theme Cooking Activities
Easy Jack O Lantern Sandwiches
10 Easy Halloween Ideas
Halloween Recipe Ideas
- for snacks, dinner, dessert
Halloween riddles and fun quotes
Halloween Theme Ideas
- with spiders, bats, witches, etc.