Winners Announced and have been contacted!
Thanks for those who joined the giveaway.
We have new Kids Cooking Camps up! Do you need some ideas to fill spring break, after school activities or just some new ideas?
We have 14 camps to choose from so you are sure to find something that fits your interests!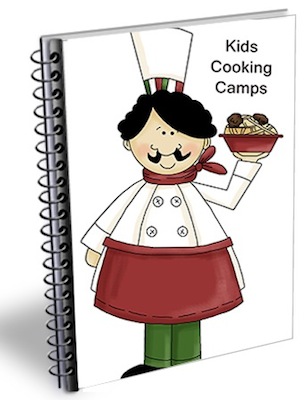 12 Week or more Camps
Picture Recipes for Non Readers
Pre-K-Grade 1 Cooking
Cooking with Books
USA Regional Cooking and Geography Camp
Seasonal Cooking
Cooking with the Alphabet
Growing and Cooking/Gardening Theme
Cooking with Bible Stories
Cooking with Fairy Tales
All are $10 and under!
Newest Addition
Our newest book is the
Homemade Spa Workshops,
I'm super excited to share this one with you as it was written with the help of my daughter. She and a group of friends had a Saturday Spa Day for 7 weeks and then she put this together. There are some super fun ideas in here!
Giveaways
Now for the exciting news, I'm holding
two giveaways
(because my daughter and I are so excited!)
One
comment below (or
send us a message
) and tell us which camp you think you'd like the most! We'll pick a random winner for the camp they listed in the comments.
Winner Linda was sent the Homemade Spa ebook
Two
for anyone who buys any of our camp ebooks, you'll be entered into a drawing for a Mom and Daughter apron set from
Flirty Aprons.
Lori won the apron set.
Giveaways will run until March 30.