Electronics in the Kitchen
Lately I've been marveling over the high tech age we live in. Without realizing it electronics have taken over our kitchen. And I'm not talking about the blender or the mixer either.
Modern electronics are helping us learn more about cooking.
Kindle. I received a Kindle for Christmas and at first I thought it was a high price item I'd never like but I Love It. I love to read and having all the books I'm reading or want to read in one compact item that I can stick in my purse and take anywhere is brilliant. How does it help in the kitchen? You can download cookbooks on the Kindle. Yep, a whole library of cookbooks. But don't forget the cooking magazines you can subscribe to via the kindle as well.

Ipods. I love my ipod being able to do household chores and listen to my ipod makes life a little easier. Did you know you can download podcasts to your ipod? My favorites are Saving Dinner, Cooking with the Moms, Harvest Eating, Healthy cooking video, Kraft Kitchen. You can search for these in the itunes library. My husband thinks I should do a Kids-Cooking-Activities podcast. HA! Not sure what listeners would want to hear from me!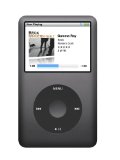 AppleiPod
Nintendo DS I guess these aren't just for kids. I recently won a DS game called PersonalTrainer: Cooking
. Wow, I didn't even realize all the cooking games and learning available through Nintendo until now. Does this mean I have to breakdown and buy a Nintendo DS, now? My son would be ecstatic!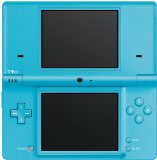 Not to mention the iPad! What electronics are finding their way in your kitchen?
---